Si desea adquirir algunos de nuestros productos puede ponerse en contacto con nosotros por la siguientes vias: Whatsapp: +5491166391327
Mail: ventas@gateraspampa.com.ar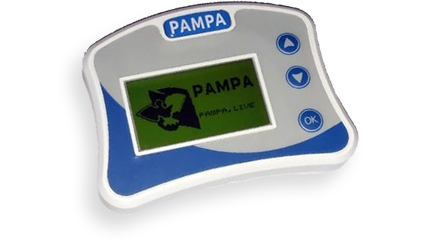 Up to 2000 pigeons (*)
Up to 20 races simultaneously
USB Port for PC Connection (Win 10 full compatibility)
Easy to use - Big and clear graphic display
Powerful PC Software to manage the pigeons on the clock and take race and training statistics
Free clock firmware update
PAMPA live support (*)

(*) PAMPA DERBY Clock
El nuevo dispositivo PAMPA LIVE le permitirá enviar automáticamente y en tiempo real toda la información de las carreras y entrenamientos que realice en su palomar a la web www.PAMPA.live.
Podrá recibir notificaciones de los arribos en su teléfono, tener acceso al historial de vuelos por carrera o paloma, ingresar foto e información de cada paloma, compartir los resultados con otros colombófilos mediante sus redes sociales, descargar las planillas de enceste y evaluación de la web, dar aviso automático de palomas en carrera al sistema de cómputos del CIP y MILONGA*. (* Próximamente)
Además este dispositivo tiene incorporada una antena de lectura que le permitirá leer y/o asignar chips a su reloj.
El dispositivo es compatible con TODOS los modelos de relojes PAMPA.
IMPORTANTE: para su funcionamiento este dispositivo requiere una red WIFI con acceso a internet.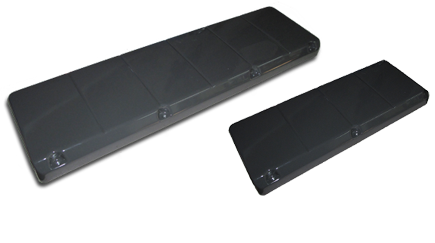 Fastest and reliable antennas on the market
Easy connect directly to the clock
Stronger case supports inclement weather

3 models available:
1 field : 11cm x 19cm
4 fields: 50cm x 20cm
6 fields: 74cm x 20cm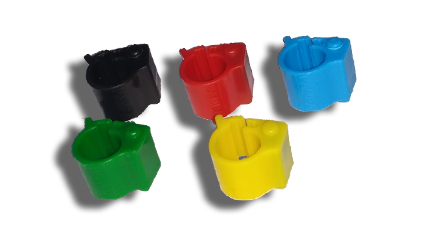 PAMPA chip ring is manufactured with the highest technology.
Inside it has a PHILLIPS brand chip specially developed for racing pigeons.

Available in 5 colours:
Red, blue, green, black and yellow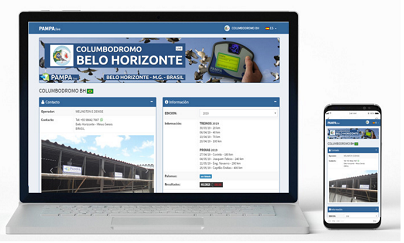 The PAMPA.live service is the best solution for any ONE LOFT RACE. No matther the size of your loft, the PAMPA DERBY clock manage up to 2.000 pigeons and unlimited number of antennas.
On our website ( www.PAMPA.live ) a ONE LOFT RACE profile is placed where participants can see information about the registered pigeons, the loose ones, loft photos, contact information, see statistics and much more.
The PAMPA DERBY clock send automaticaly all the data to the website profile of your OLR. All this information is stored on the web where your customers can enter and see the arrivals in real time.
In cooperation with the powerful service MILONGA ONLINE (www.milongaonline.com.ar) the possibility of making automatic results of PIGEONS AS and TEAM is included.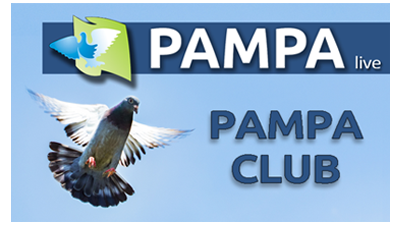 El software PAMPA CLUB le permite a su club llevar los cálculos de carreras y campeonatos.
Permite descargar las marcadas automáticamente desde su reloj PAMPA al software evitando errores de tipeo y reduciendo considerablemente el tiempo en el club.
Todos los datos de las carreras y campeonatos se envían automáticamente a la web de PAMPA LIVE para que todo el mundo pueda seguir la actividad de su club.

Si desea usar PAMPA CLUB en su club, contáctese con nosotros por whatsapp:
QUIERO USAR PAMPA CLUB

Manual de usuario: Descargar

Video Tutorial: Ver video

PAMPA CLUB: Descargar