If you wish to purchase some of our products, you can contact us through the following means: Whatsapp: +5491166391327
Mail: ventas@gateraspampa.com.ar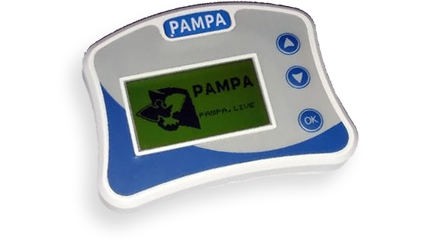 Storage for 350, 1000 (*), 2000 (*) and up to 7000 pigeons (*)
Up to 20 races simultaneously
USB Port for PC Connection (Win 10/11 full compatibility)
Easy to use - Big and clear graphic display
Powerful PC Software to manage the pigeons on the clock and take race and training statistics
Free clock firmware update
PAMPA live support

(*) PAMPA DERBY Clock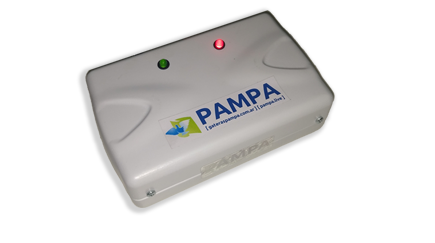 The new PAMPA LIVE device will allow you to send automatically and in real time all the information of the races and training sessions that you carry out in your loft to the web www.PAMPA.live.
You will be able to receive notifications of the arrivals on your phone, have access to the history of flights by race or pigeon, enter photo and information of each pigeon, share the results with other fanciers through their social networks, download the basketing and evaluation sheets from the web, give automatic notification of pigeons in the race to the PAMPA CLUB race software.
In addition, this device has a built-in reading antenna that will allow you to read and/or assign chips to your clock.
The device is compatible with ALL PAMPA clock models.
IMPORTANT: for Its operation this device requires a WIFI network with internet access.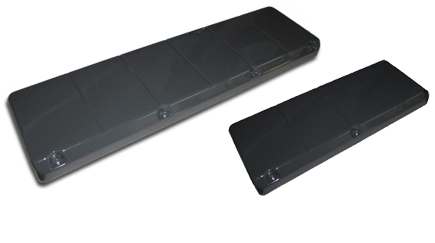 Fastest and reliable antennas on the market
Easy connect directly to the clock
Stronger case supports inclement weather

3 models available:
1 field : 11cm x 19cm
4 fields: 50cm x 20cm
6 fields: 74cm x 20cm
PAMPA chip ring is manufactured with the highest technology.
Inside it has a PHILLIPS brand chip specially developed for racing pigeons.

Available in 5 colours:
Red, blue, green, black and yellow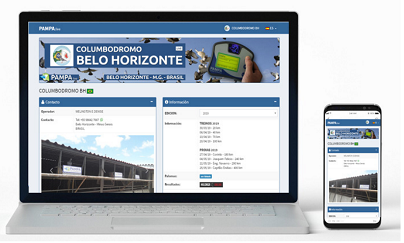 The PAMPA.live service is the best solution for any ONE LOFT RACE. No matther the size of your loft, the PAMPA DERBY clock manage up to 7.000 pigeons and unlimited number of antennas.
On our website ( www.PAMPA.live ) a ONE LOFT RACE profile is placed where participants can see information about the registered pigeons, the loose ones, loft photos, contact information, see statistics and much more.
The PAMPA DERBY clock send automaticaly all the data to the website profile of your OLR. All this information is stored on the web where your customers can enter and see the arrivals in real time.
We offer the possibility of making automatic results of PIGEONS AS and TEAM is included.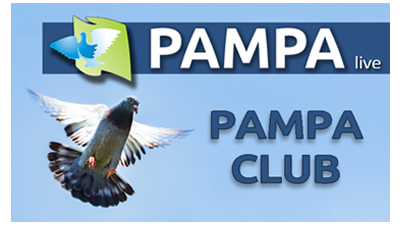 The PAMPA CLUB software allows your club to keep the calculations of races and championships.
It allows you to download the marked automatically from your PAMPA watch to the software avoiding typing errors and considerably reducing the time in the club.
All data of the races and championships are automatically sent to the PAMPA LIVE website so that everyone can follow the activity of their club.

If you want to use PAMPA CLUB in your club, contact us by whatsapp:
I WANT TO USE PAMPA CLUB

Manual de usuario: Download

Video Tutorial: Ver video

PAMPA CLUB: Download